How does Cingo compare?
pricing and coverage versus other companies
Most companies offer quarterly plans that only cover common household pests. They will charge more to protect you from termites, wildlife, and less common pests that may wander into your home. Cingo plans are comprehensive and cover all pests for one low monthly rate.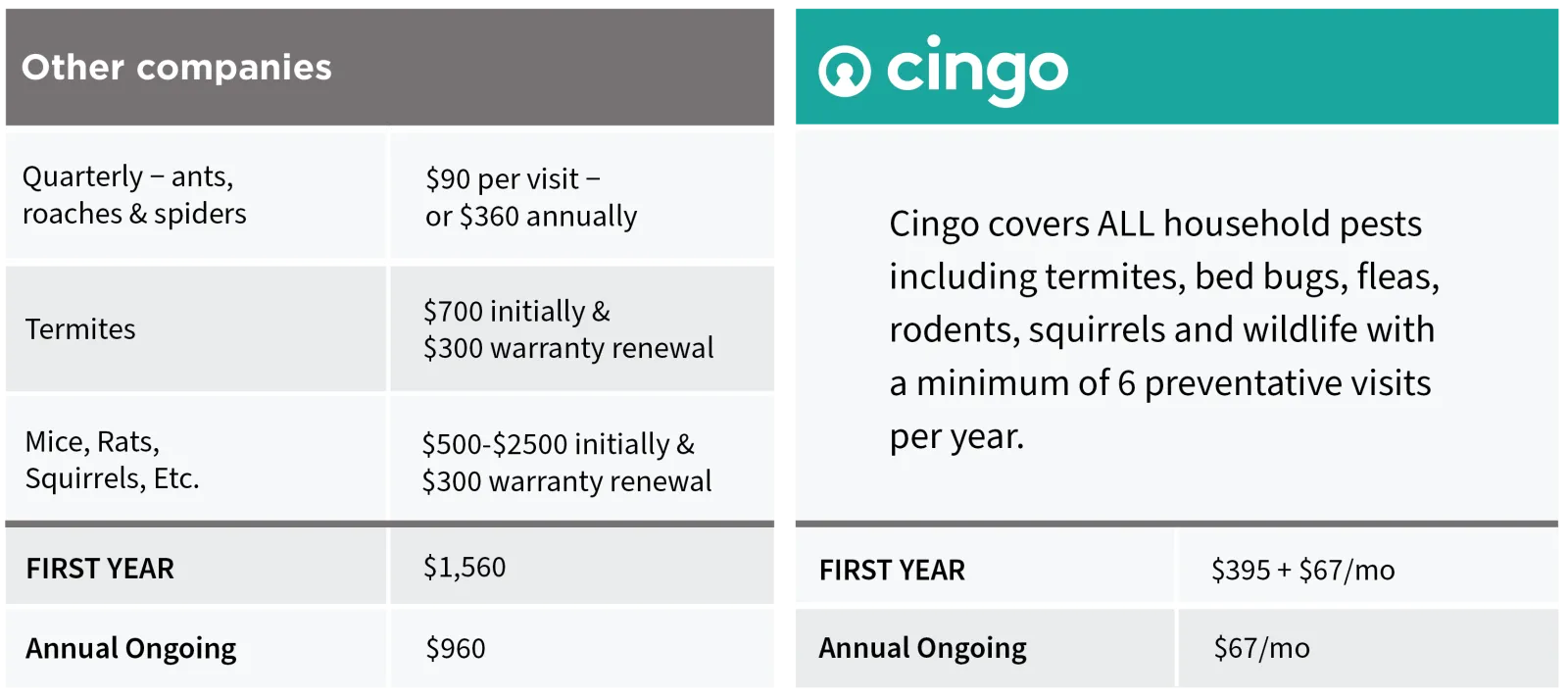 Cingo plans cover all pests.
All of them, really.
Which pests are included?
Cingo plans are the only plans that protect you from all pests for one low monthly rate
| | Others' Quarterly Plan | Cingo Plan | Cingo+ Plan |
| --- | --- | --- | --- |
| Roaches | Yes | Yes | Yes |
| Spiders | Yes | Yes | Yes |
| Ants | Yes | Yes | Yes |
| Millipedes | Yes | Yes | Yes |
| Centipedes | Yes | Yes | Yes |
| Silverfish | Yes | Yes | Yes |
| Termites | | Yes | Yes |
| Squirrels | | Yes | Yes |
| Mice | | Yes | Yes |
| Rats | | Yes | Yes |
| Bed Bugs | | Yes | Yes |
| Fleas | | Yes | Yes |
| Wasps | | Yes | Yes |
| Fire Ants | | | Yes |
| Mosquitoes | | | Yes |