LAMP provides support services to help people overcome personal obstacles and get on a path to have a home.
Like many other people who suddenly face homelessness, who could Tanaya, a mother of four kids with another baby on the way, turn to for help when family and friends could not?
The Lowndes Associated Ministries to People (LAMP) organization — which serves men, women and families experiencing homelessness in Lowndes, Berrien, Brooks, Colquitt, Cook, Echols, Lanier and Tift counties — offered a safe place for her and her children while she delivered her baby and recovered from the birth.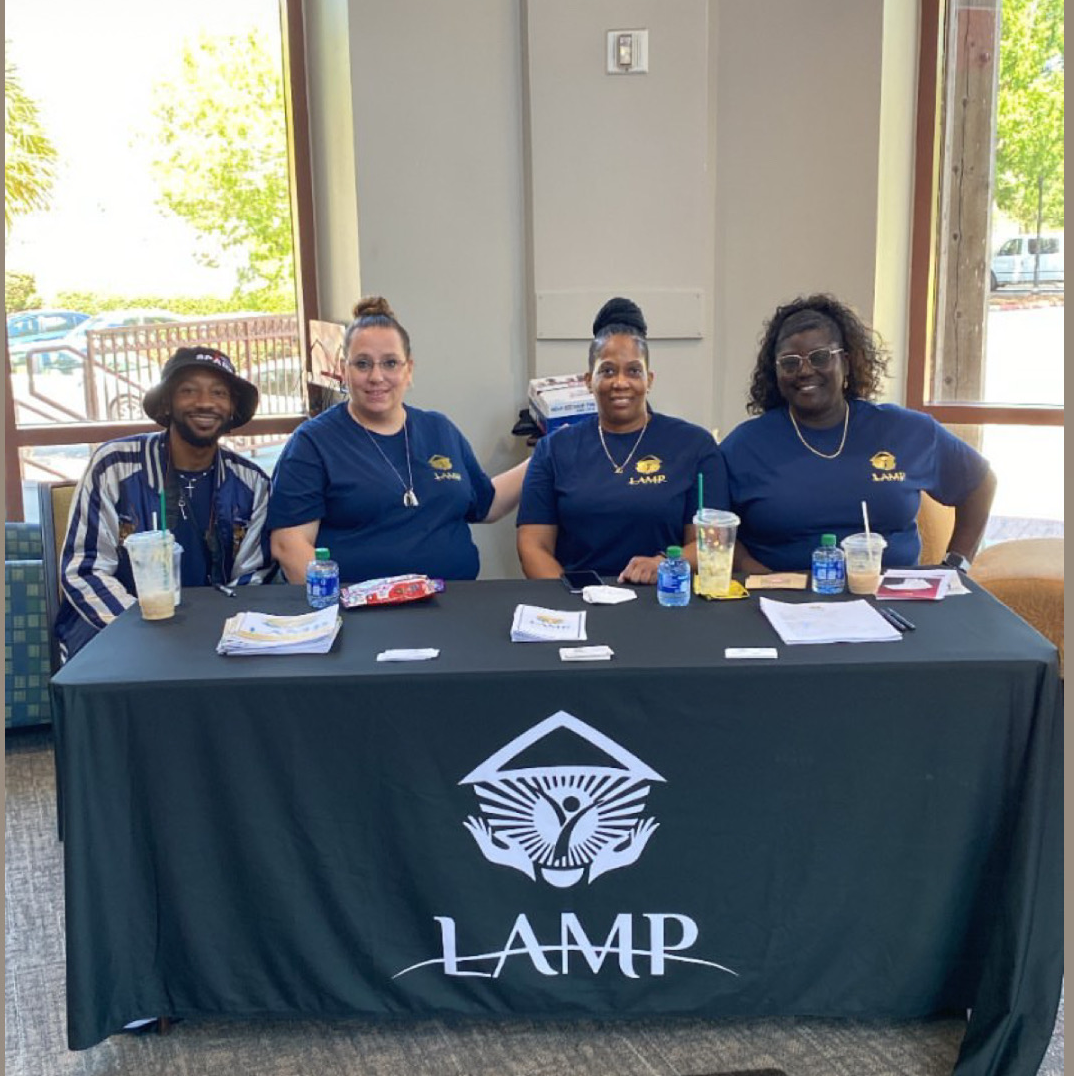 Fearing she would have to live on the streets with her children, Tanaya says she experienced hope, relief and joy when LAMP provided critical support to her and her family. LAMP's comprehensive services provided a path to a job and home for her family.

"LAMP did an amazing job helping us get where we needed to be," said Tanaya. "I'm just grateful LAMP is here to help people like me get on their feet. Without them I don't know where I would be now."

LAMP has delivered more than 40,000 services since it was established in 1984, helping 570 individuals in 2022. The homeless shelter houses up to 65 men, women and children. Its Rapid Rehousing program strives to get an individual housed within 45 days, focusing on identifying and addressing each person's unique needs and barriers to securing stable housing.

The organization offers multiple programs to help get people back on their feet. For people who are currently homeless, the shelter provides rapid rehousing. For others, its day center provides a place for showering and doing laundry, along with a computer lab to help with job searches, resume workshops and connecting with social services.

LAMP's services include transportation to interviews and doctor's appointments; resume building and guidance finding employment; deposits for rent, utilities and a portion of rent for about three months; case management up to nine months; groceries, cleaning supplies, linens and furnishings; and enrichment classes.

LAMP also provides an inviting and homelike environment to kids while their parents get back on their feet, helping with homework, clothing, school supplies, birthday parties and more.

"Homelessness is not a disease, it's just an instance that happens to people," says Yurshema Flanders, LAMP Executive Director. "We are neighbors helping neighbors, building a community that works together to make sure everyone has a place that is safe and secure to call home."

Learn more about LAMP at https://www.lampinc.org/.

-----------------------

About Cingo: The name Cingo means to surround and secure, conveying the company's commitment to home protection. The company has been protecting families in the Southeast since 1974. It provides home protection services throughout Georgia and South Carolina, including Atlanta, Augusta, Charleston, Douglas, Dublin, Milledgeville, Savannah, Vidalia, Waycross and all points in between. Cingo was named a Best Place to Work in Georgia by Georgia Trend Magazine and listed as a National Best & Brightest Company to Work For. Learn more at www.cingohome.com.